Port Clinton HVAC Services
Your Professional HVAC and Plumbing Services Provider
Since 1989, Bayside Comfort has been a trusted name in air conditioning, heating, and plumbing services across the wider Sandusky, Ohio area. We take immense pride in being driven by community needs, positively impacting our neighborhood, and adhering to our core values of consistency and integrity. We offer complimentary estimates, strive to accommodate same-day and emergency services, and remain at your disposal 24/7. Our licensed and insured technicians are equipped to deliver superior HVAC and plumbing solutions and offer convenient financing plans and warranties.
Experience what the Bayside Comfort team can do for you – reach out to our office today at (419) 737-4524 for a no-obligation estimate!
Reliable HVAC Service in Port Clinton
At Bayside Comfort, we recognize that your air conditioning, heating, and plumbing requirements don't always arise during standard business hours. Hence, we provide our services 24/7, with no extra charges for after-hours or weekend appointments. This commitment to round-the-clock service ensures our customers never have to delay getting the assistance they need, irrespective of the time! Our emergency services are accessible whenever needed, and our licensed and insured technicians diligently work to resolve any issues you might have swiftly and professionally. Plus, by not charging extra for after-hours or weekend services, we ensure you receive the best value for your investment.
Comprehensive Comfort with Bayside Comfort's Heating and Air Conditioning Services
At Bayside Comfort in Sandusky, we provide an all-encompassing range of heating and air conditioning services to cater to the needs of our clients in Ottawa, Erie, and Huron counties. Our licensed professionals are industry experts, continually updating their skills with the latest techniques and trends.
At Bayside Comfort, we realize the importance of maintaining your air conditioning and heating systems in peak working condition - particularly during extreme weather conditions. That's why we offer 24/7 services with no extra charges for after-hours or weekend appointments, ensuring you enjoy uninterrupted comfort in your home.
Exceptional Plumbing Solutions with Bayside Comfort
In search of dependable assistance for your plumbing needs? Our skilled technicians at Bayside Comfort are well-versed and equipped to manage a broad spectrum of plumbing challenges. From installing new systems to repairing and maintaining existing plumbing fixtures, we ensure your system functions seamlessly.
We're delighted to provide an extensive array of plumbing services in Sandusky, encompassing:
Boiler Services: Whether it's routine maintenance or emergency repairs, our team has got you covered.
Gas Line Plumbing: We handle all aspects of gas line plumbing with utmost safety and precision.
Piping and Repiping: Our experts can install new pipes or replace old ones with efficiency and minimal disruption.
Plumbing Maintenance: Regular maintenance can prevent major issues down the line, and we're here to help with that.
Water Heater Services: From installation to repair, we ensure your water heater provides hot water when you need it.
Water Line Services: We can handle all your water line needs, from repairs to replacements.
Trust Bayside Comfort for your plumbing needs - we strive to offer top-quality services that keep your systems running smoothly!
Signs You Need to Contact a Licensed Professional Plumber
Plumbing problems can quickly escalate into major issues if not addressed promptly and professionally. Here are some signs that you may need to contact a licensed professional plumber:
Low Water Pressure: This could be due to a blockage, a leak, or an issue with the local water supply. A professional plumber can identify and fix the problem.
No Hot Water: If your water isn't heating up, it could indicate a problem with your water heater. This is definitely a job for a professional.
Blocked Drains: While minor clogs can often be fixed with a plunger, persistent or recurring blockages may need a plumber's attention.
Burst Pipes: If you notice a sudden drop in water pressure, wet patches on your walls, floor, or lawn, or hear water running when all taps are off, you might have a burst pipe.
Leaking Fixtures: Constantly dripping faucets or showerheads can waste a lot of water and increase your bills. If tightening the fixture doesn't help, it's time to call a plumber.
Toilet Issues: If your toilet is frequently clogged, constantly running, or leaking, it's best to get a professional involved.
Sewer System Backup: If multiple drains in your home are clogged and you're noticing a foul smell, you might have a sewer system backup.
Water Discoloration: If your water is discolored or has an odd smell, there could be an issue with your pipes or water supply.
Remember, while DIY solutions might seem cheaper initially, improperly handled plumbing problems can lead to more serious damage and costlier repairs. Always consult with a licensed professional plumber when in doubt.
Trust Bayside Comfort with Your Home's Essential Services
When it comes to the vital systems in your home - plumbing, heating, and cooling - don't settle for anything less than the best. At Bayside Comfort, we've built a reputation for delivering reliable, high-quality services that our customers can count on. Our team of licensed professionals is equipped with the skills and knowledge to handle a wide range of issues, ensuring your home always remains comfortable and safe. You can trust us to get the job done right, from routine maintenance to emergency repairs.
Don't wait until a small issue becomes a major problem. Contact Bayside Comfort today for all your plumbing, heating, and cooling needs. We're here to help 24/7 because we know that some problems just can't wait. Your comfort is our priority!
To schedule a same-day appointment or request emergency services from Bayside Comfort, dial (419) 737-4524 or contact us online – we're always here for our customers in Ottawa County, Erie County, and Huron County!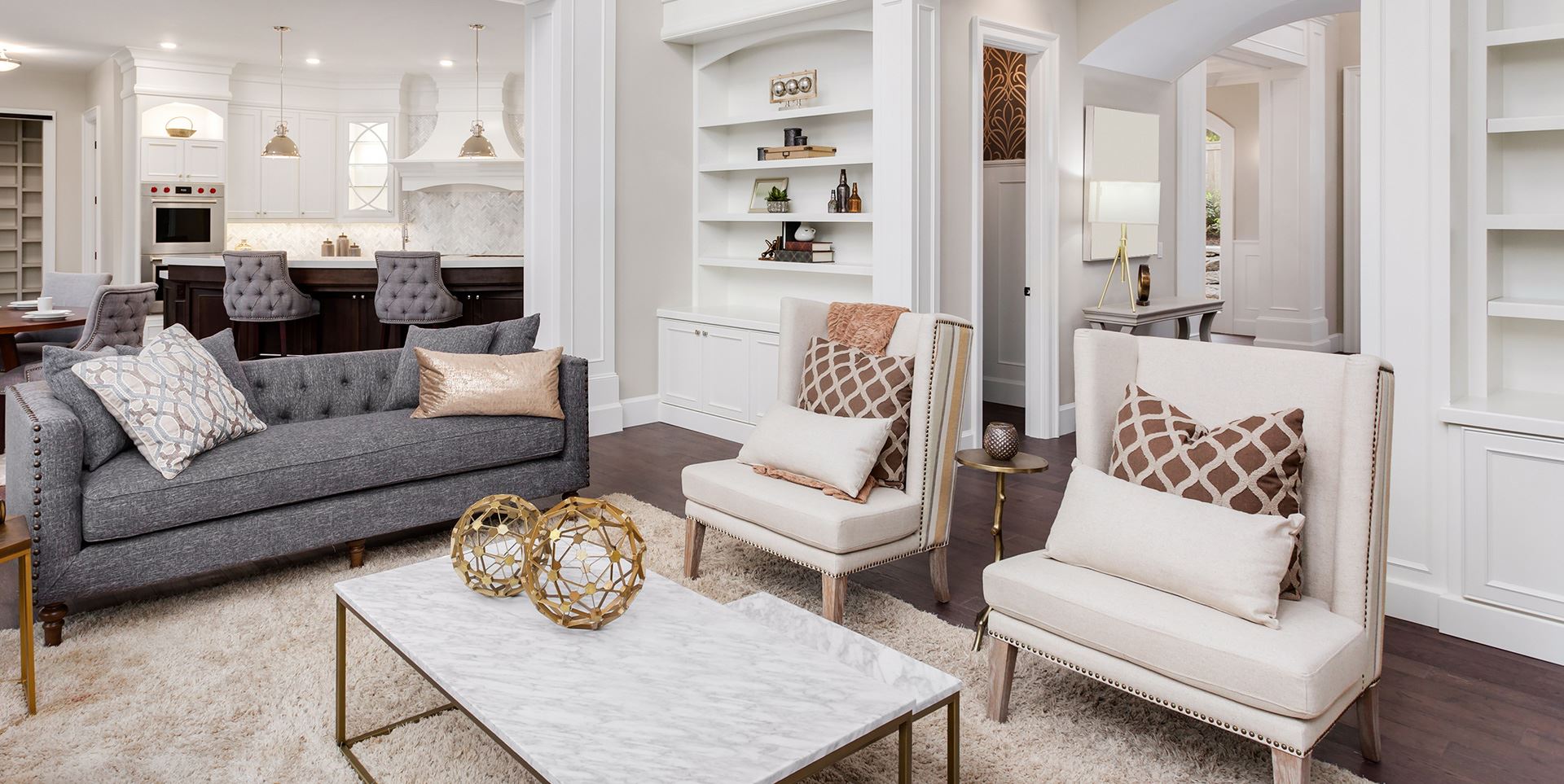 Hear From Our Happy Customers
Reviews & Testimonials
"I was very pleased with the job and the workers were great - very clean and neat with everything!"

- L.G.

"Wouldn't consider using anyone else. Everyone we've met during our 12 years of doing business with Bayside has been friendly, professional and really good at their positions. Congratulations on the success of your business while not losing the family feel!"

- B.K.

"We have used Bayside for the past 2 years that we have lived on Catawba for the annual maintenance of both our natural gas boiler heat and the central a/c. They are always on time, do an extremely detailed and thorough inspection and cleaning, and always p"

- Dusty W.

"Your technician was on time and explained the possible problem. After testing found the problem, explained the procedure necessary. This was done in a timely manner. Every one of your technicians has been outstanding and know their profession. Thank you fo"

- J.C.

"The young man was very respectful and knowledgeable about his job. Worked in a timely manner. Very personable."

- B.G.

"I have used them for years! Best service around. We had them install Trane AC and furnace... very happy with them."

- Bob W.

"Bayside Comfort did an outstanding job. The repair was high quality and the system is working perfectly."

- Michael C.

"Always on time and thorough on the job! I would recommend Bayside to everybody!"

- Brenda S.
Work With Bayside Comfort Today!
When you need fast, reliable, and effective services, call Bayside Comfort at

419-737-4524

. We offer free estimates and same-day appointments!